Hamilton City Ballet's Dance for Parkinson's gratefully acknowledges the Parkinson Society CNO's Hamilton Chapter for their generous       donation for our Fall 2015 Season.
Tracy's Tea Party – Steeped Tea
Tracy donated proceeds from her sales from our First Annual Sugar Plum Fair to our program.  Visit Tracy's website and learn about Steeped Tea and hosting a party!
http://www.mysteepedtea.com/tracysteaparty
Beanermunky Chocolate
Thank you to Beanermunky Chocolate for donating beautifully wrapped chocolates for our 2013, 2014 and 2015 Holiday Party!
Each student received their own decadent gift of chocolate!  Thank you Lori!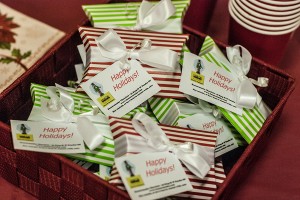 © Tom Omorean 2013